Plug Power's ReliOn Hydrogen and Fuel Cell Solution Takes Highest Honor in CTIA's E-Tech Awards Program
September 11, 2015
Dozens of industry experts, reporters and analysts judged and scored hundreds of entries to determine the finalists and winners in CTIA's annual Emerging Technology (E-Tech) Awards program. When the results were read at CTIA's Super Mobility event in Las Vegas on September 10th, Plug Power's Integrated OSP solution won first place in the Wireless Access Network (WAN) division of this prestigious awards program.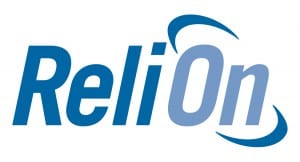 Plug Power's Integrated OSP solution with ReliOn fuel cells and GenFuel hydrogen fueling infrastructure seeks to end the reign of polluting, low efficiency diesel gensets as the preferred back up power for wireless basestations and outside plant facilities by providing an alternative that delivers cost effective, efficient, reliable and environmentally-sustainable backup power.
The ReliOn Integrated OSP solution is a significant advancement in wireless network power and communications systems, equipping telecom providers with a reliable single-cabinet solution for network power, hydrogen fuel cell backup power and communications equipment. This integrated solution provides customers with a reduction in capital and operational expenses at each site. And with Plug Power's GenFuel service, hydrogen refuels are made as convenient as diesel to customers. This turnkey package, developed for use with SouthernLINC Wireless in a program announced earlier this year, is now available to all telecommunications carriers.
Read about how we do it in our blog posted earlier this year.
In addition to accepting the award at CTIA's Super Mobility show, Plug Power staffers spent time on the show floor talking with partners and vendors and keeping an eye on new developments in the telecommunications industry.
What did the judges see when they were evaluating the Integrated OSP Solution? Here are some of the key strengths of this product:
Cost-effective. A traditional telecom site consists of a communications shelter or cabinet and, on a separate pad, a diesel generator. Plug Power's ReliOn Integrated OSP combines DC plant (AC entry, rectifiers and batteries), ReliOn fuel cell backup power and customer-provided communications equipment in one cabinet. GenFuel hydrogen fuel storage is located adjacent to the cabinet on the same pad. This solution reduces the customer's footprint by up to 87%.
A ReliOn Integrated OSP solution can save customers up to 33% on capital cost over generators by minimizing site footprint and associated site prep, construction time and solution integration. Ongoing cost savings are seen due to reduced ground lease payments and simple maintenance compared to generators.
Component flexibility. The Integrated OSP solution features a flexible cabinet that allows customers to use the communications and DC power equipment that works best for their network.
Reliable. ReliOn fuel cell products were developed with the high-reliability needs of the telecommunications market in mind. They have been proven in the field since 2003 and have been installed at more than 2,000 customer locations in 46 U.S. States and 34 countries, providing +100M hours of backup power coverage. GenFuel hydrogen supply offers simple, consistent refueling, whether for routine service, emergency service or disaster recovery.
Sustainable. Zero-emissions performance gives customers the ability to contribute to corporate sustainability goals through the use of the ReliOn Integrated OSP solution.
Thanks again to the CTIA E-Tech award judges for selecting the Integrated OSP solution. Thanks also to the hard-working Plug Power team for thinking outside the box with this innovative customer solution.
PowerAhead!