Turnkey Hydrogen and Fuel Cell Solutions
With GenKey turnkey implementation, it's never
been easier to adopt hydrogen and fuel cell
power. GenKey delivers a complete range of
services to power, fuel and service your
application.
One-Stop Shopping
Power
GenDrive (material handling), ProGen (hydrogen engine), or GenSure (stationary / backup power) turnkey fuel cell solutions.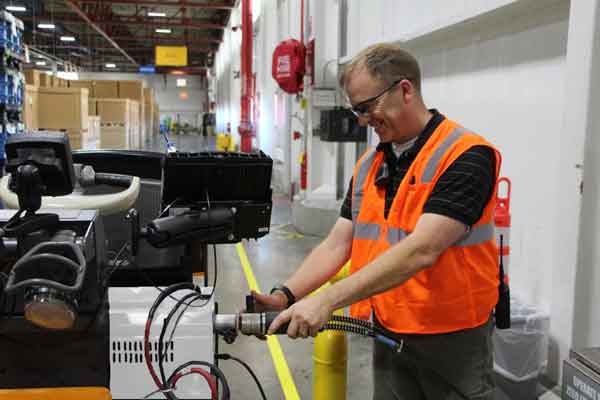 Fuel
GenFuel hydrogen fueling station and molecule.
Aftermarket Service
GenCare aftermarket customer service and support, featuring the SiteView intelligent internet of things data tool.
Proven Performance and Reliability
The GenKey package was developed based on customer trust and Plug Power's proven performance, and has been implemented by some of the largest and highest-performing logistics and manufacturing sites in the world. GenKey delivers a complete range of turnkey services to streamline the entire hydrogen and fuel cell adoption process, removing complexity and providing everything needed to increase efficiency using hydrogen fuel cells.
Seamless Adoption
Our vertically-integrated GenKey turnkey implementation solution ties together all critical elements to power, fuel, and provide service to customers in asset-intensive applications. We enable our customers to focus on their business without having to worry about ours.