Trail Blazers and Innovators
At Plug, our determination to innovate
is baked into our DNA. But it's about
more than innovation — We're a people-first
green hydrogen company, building a future
that is safer for all of us.  
Building the Green Hydrogen Economy
Plug is building an end-to-end green hydrogen ecosystem — from production, storage and delivery to energy generation — to help customers meet their business goals and decarbonize the economy. 
Read More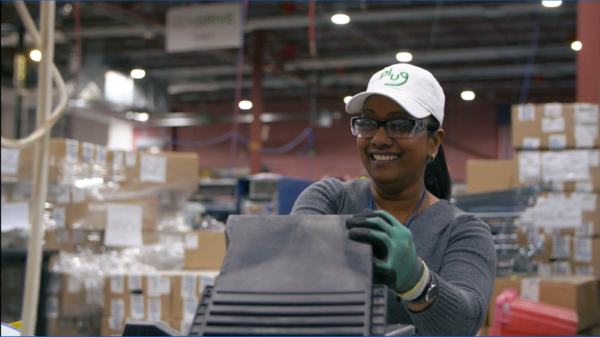 Here Comes Green Hydrogen
At Plug, we are reimagining the energy ecosystem. This isn't an incremental change — it's a revolution. Plug is here to help our world meet net zero goals. 
Careers at Plug
Learn more about our values, benefits and openings.
Learn More