Cluster Hydrogen for Mobility and Industry in Antwerp (CHYMIA)
The most innovative green hydrogen production plant in Europe
Who is Plug 
Plug is a leader in the hydrogen economy, pioneering Fuel Cell Technology and delivering turnkey solutions for hydrogen storage, supply and dispensing. It is one of the world's largest fuel cell manufacturers, and the largest purchaser of liquid hydrogen. Plug is integrated into the hydrogen value chain from molecule generation to end-market solutions, offering fuel cell applications, electrolysers, and energy solutions.
The company has been present in Europe for over a decade and has made significant progress in deploying hydrogen applications with key European industrial, logistics and vehicle manufacturing customers, including a joint venture with Renault called HYVIA.
Plug is currently building the largest green hydrogen production network in the United States and plans to extend its success in Europe with the CHYMIA project.
Contact Plug here
What is CHYMIA
The Cluster HYdrogen for Mobility and Industry in Antwerp (CHYMIA) project is a 100MW green hydrogen production plant in the Port of Antwerp that will produce 35 Tones Per Day of liquid and gaseous hydrogen.  ELIA, the local grid operator, has reserved 140MVA of electrical interconnection capacity for the project, which will utilize wind and solar renewables, and world-class multimodality and infrastructures. The project will use a combination of Green hydrogen power purchase agreements (PPAs) and market electricity sourcing to provide flexibility to the grid, and will deliver to end markets such as industry, mobility, logistics, and stationary. It is currently in the Conceptual Design phase and is expected to be completed by the third quarter of 2025.
The project aims to help to reduce reliance on fossil fuels and contribute to Europe's transition to a more sustainable energy future. The production plant will also provide access to world-class renewable energy sources, as well as multimodal transportation options, making it easier for customers to access hydrogen. Additionally, the project will help to ensure reliability and security of supply.
What makes CHYMIA truly innovative?
CHYMIA represents an innovation for Europe as it relies on hydrogen liquefaction technologies. Liquid hydrogen has a much higher density than gaseous hydrogen and therefore requires significantly less volumes to be stored, allowing for larger reserves and increasing the resiliency of operations in the event of power plant outages, supply-chain issues, or force majeure.
Plug's liquefaction solution enhances the overall hydrogen industry through the combination of design philosophy, technological advances, and standardization, which has resulted in a liquefaction system offering which did not exist in the marketplace previously. By lowering the investment and operation cost, increasing reliability, standardization of design, and supply chain leverage, the developed solution provides the marketplace with the most economical liquefaction system to the hydrogen economy. This will enable more producers to liquify their own supply. Ultimately, lower cost liquid hydrogen improves project economics, incentivizes the demand side of the market with more attainable hydrogen prices and promotes the hydrogen economy.
An ideal site for generation of hydrogen
Plug will build the plant in the port's NextGen District, an area dedicated to companies supporting the circular economy.
The site location provides the opportunity for a ready supply of electricity from on-site and site-adjacent wind turbines generating dozens of megawatts, with an electric interconnection point less than a mile away. In addition, the site offers water, road, rail, and pipeline access for the delivery of green hydrogen to customers.
An open-access hydrogen pipeline will be built along the site, and Plug has signed a contract with Fluxys to engage in a feasibility study for enabling a connection to the pipeline, which will be part of a European open-access hydrogen backbone.
Location of Plug's site within the NextGen District 
How will CHYMIA support energetic transition?
CHYMIA is unique in Europe as it relies on Hydrogen liquefaction technologies. Green liquid hydrogen is not yet available in Europe and would represent a breakthrough in the ecosystem.
CHYMIA fully fits within the objectives of the European Union which aims to produce 10 million tons of local green hydrogen by 2030. In addition, the project aligns with EU policy objectives to establish large hydrogen infrastructure capacities to secure carbon-neutrality by 2050.
CHYMIA also aims to be an inspiring, replicable and scalable model. It will enable the decarbonization of hard-to-decarbonize industries such as the maritime sector heavy mobility, industrials, logistics, shipping applications, shore powering industries
Three Key Markets for Electrolytic Hydrogen
Power to Power
Not one renewable electron should go to waste. Green hydrogen enables renewable energy to be accessed by anyone at anytime.
Power to X
Refineries and chemical, steel, and fertilizer producers can reduce their carbon footprint with green hydrogen.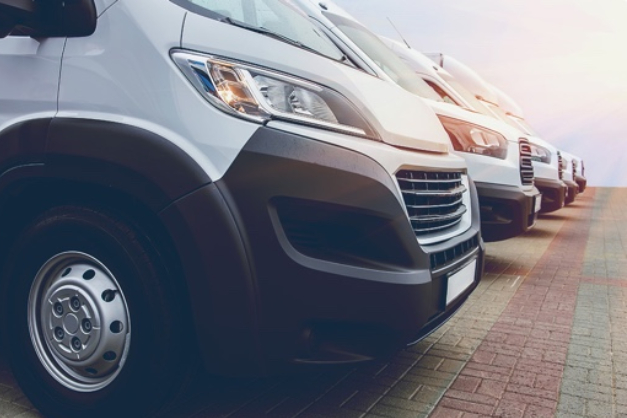 Power to Mobility
Hydrogen fueling stations for fuel cell-powered buses, cars, trains, forklifts, trucks and other vehicles.
Plug's best-in-class electrolyzer technology
PEM based water electrolysis 
One of the main competitive advantages of Plug's PEM (Proton Exchange Membrane) electrolysis technology is the output pressure of the green hydrogen produced at 40 bar. By design, a large pressure difference is created across the membrane to achieve this output pressure, reducing the need for compression. In addition, the purity of the green hydrogen produced in the Plug plant is 99.999% according to SAE J2719. PEM electrolysis greatly limits quality problems since only water (H2O) and oxygen (O2) are present.
PEM electrolysis technology also allows, among other things, to reduce the footprint of installations by ensuring efficient use of space, to facilitate maintenance as no corrosive components are required, and to couple perfectly with renewable energy sources as its flexibility and fast start-up time allow it to meet the specifications of their intermittent nature.
The technology also differs radically from SMR technology through its greenhouse gas ("GHG") emission avoidance as it does not produce CO2 emissions. When considering the Scope 3 emissions, this represents a relative avoidance of around 91% of the GHG emissions that would have been produced by a SMR production process. This corresponds to approximately 800,000 tons of GHG emissions avoided for the production considered over a 10-year period.
Plug PEM technology has been ranked #1 Electrolyzer supplier by Guidehouse Insights number based on a comprehensive list of criteria notably including Technology, Product Performance, Product Quality and Reliability.
Additional Resources
Download the announcement "Plug to Build Large-Scale Green Hydrogen Generation Plant in Europe at Port of Antwerp-Bruges
English
More Literature & Resources