Accelerating E-Mobility with Fuel Cells
The fuel cell engine suite is designed as flexible, power-building blocks for use in transportation
and stationary power products.
Sustainable Fuel Cell Engines for Companies with High Asset-Utilization
Plug offers a range of ProGen engines supporting light, medium, and heavy-duty electric vehicles. In asset-intensive applications, fuel cells will always win. ProGen fuel cell engine solutions are ideal because they allow fleets to achieve greater range and payload for the lowest cost of ownership. Plus, fueling is completed in less than three minutes so your vehicle can get immediately back to service – much like fueling an on-road vehicle today.
Flexible Power Solutions
ProGen engines offer needed flexibility to OEM companies developing power solutions for a range of markets. From low power to high, ProGen hydrogen engines are the product offering zero-emission high reliability for a variety of applications where power is critical.
Read Forbes article: Renault Forms Fuel Cell Venture with Plug Power
View applications
ProGen fuel cell engines provide solutions for all components of the logistics chain, from manufacturing and warehousing to middle- and last-mile delivery.
Light Duty
Zero-emissions solutions for warehouse equipment manufacturers producing products like AGVs, small robotics, and aerospace UAVs.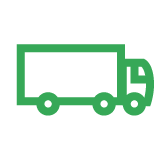 Medium Duty
Delivery vans or light/medium duty cargo trucks used for on-road middle-mile delivery.
Heavy Duty
On-road trucking fleets for high utilization last-mile delivery or long-haul trucking.
Customers